Set Up Your Distribution Channels - At Home and Abroad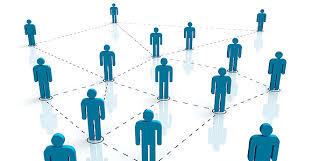 keyboard_arrow_rightImportance of Agents, Distributors and Commercial Representatives in business can not be over emphasized.
keyboard_arrow_rightInfoBanc offers a special service for manufacturers/producers who are looking to appoint agents and distributors across India.
keyboard_arrow_rightSince 1997, we have helped thousands of businesses from all over India to build agent/distributor network across India.
keyboard_arrow_rightOur services cost a fraction of what you will need to spend otherwise on advertisement, traveling and other expenses.
keyboard_arrow_rightHere is your opportunity to find right business partners and build distribution channels in domestic as well as overseas markets
keyboard_arrow_right35,000+ Agents and Distributors from all over India and abroad
keyboard_arrow_right500+ New agency/distribution/representation opportunities added every month
keyboard_arrow_rightNo other portal in India has such rich and live Agents/Distributors section
Set Up Your Distribution Channels - At Home and Abroad
keyboard_arrow_rightAs member - you will be able to view contact details of Agency/Distribution/Representation Opportunities Displayed at Agents Section
keyboard_arrow_rightWe Shall Publish Your Advertisement Seeking Agents/Distributors for Wide Promotion
keyboard_arrow_rightAssured Enquiries from Prospective Agents and Distributors
keyboard_arrow_rightYou Will be Able to Publish Unlimited Advertisements in Agents/Distributor Forum for 1 Year
keyboard_arrow_rightReceive Enquiries/Offers from Agent/Distributors In Your Mailbox - Negotiate Directly
keyboard_arrow_rightUnlimited Access to All Leads Posted By Prospective Agent/Distributors in the Past
keyboard_arrow_rightAll India Coverage - No Restriction on States/Territories
keyboard_arrow_rightLowest Cost - Starts at Rs. 7900/- (USD 163) per Year + Service Tax
keyboard_arrow_right