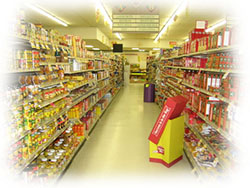 keyboard_arrow_rightInfoBanc offers FREE B2B Wholesale E-Commerce Store for all members
keyboard_arrow_rightTo Set-Up Your Wholesale Store - Please Log-In to MyInfoBanc, click at Webstore Menu Panel, Create Your Wholesale E-Commerce Store in few simple steps and add products. System takes care of the rest including shopping cart, payment gateway, order and shipment processing etc.
keyboard_arrow_rightVisit bazara2z.com - View E-Commerce Stores set-up by existing members
keyboard_arrow_rightIts FREE ! - No Set Up Fee
keyboard_arrow_rightInfoBanc promotes your products through its network of 40+ portals
keyboard_arrow_rightBuyer places online order, you ship ordered products and win new customers
keyboard_arrow_rightFREE interaction between buyer and seller - no compulsion of using BazarA2Z Contact buyers directly, get repeat orders, be a winner !