Use Business E-mail for Professional Communication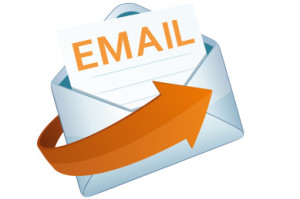 keyboard_arrow_rightE-mail is your face to the world, it should convey a positive image about your company. We offer you business e-mail absolutely free !
keyboard_arrow_rightUnlike Free e-mails (e.g. abcd@gmail.com) - business e-mails carry e-mail sender's identity (sales@yourcompany.com). Receivers of business e-mails can easily check identity of mail sender by placing the part of e-mail after '@' in a browser.
keyboard_arrow_rightAn anonymous e-mail address like jasmine_export@yahoo.com does not inspire much confidence in your customer's mind. After all, anybody can subscribe to a free e-mail address and vanish without a trace. One can not even find name, address or country of origin of the sender.
keyboard_arrow_rightOn the other hand - a business e-mail address like sales@jasmine_india.com conveys seriousness of the sender. It suggests the sender is not a temporary player - but invested on his/her e-mail address and more important, left an identity for anyone to check. Anybody can find out more information about the sender from his web-site address (e.g. : jasmine_india.com).
keyboard_arrow_rightResponse rate of business e-mail is much higher compared to that of free e-mail. From: and Subject: are the two most important elements of any mail as recipients view these two pieces of information first in any mail client and decide to read or delete concerned mail.
For Better Response - Employ Business E-mail + Website
keyboard_arrow_rightJoin as paid member and get web-site (www.yourcompany.com) and business e-mail (sales@yourcompany.com) FREE *
keyboard_arrow_rightPlease visit Membership Page for more information
keyboard_arrow_rightContact us for list of websites designed by us